IDRE Fellows:
IDRE Fellows are selected through an open call for proposals from postdoctoral researchers at UCLA working in IDRE focus areas including projects involving high-performance computing, GPU and many core-based computing architectures, statistical computing and data informatics, GIS, data visualization, and 3D modeling.
Following are the outstanding postdoctoral researchers who received the 2023-24 IDRE Fellows award:

From left to right: Dr. Robert Fofrich, Institute of the Environment and Sustainability; Dr. Fei-man Hsu, Molecular, Cell, and Developmental Biology; Dr. Alec Linot, Mechanical and Aerospace Engineering; Dr. Xiao Luo, Computer Science; and Dr. Namjoon Suh, Statistics and Data science. 
Past IDRE Fellows:
IDRE Fellow Bios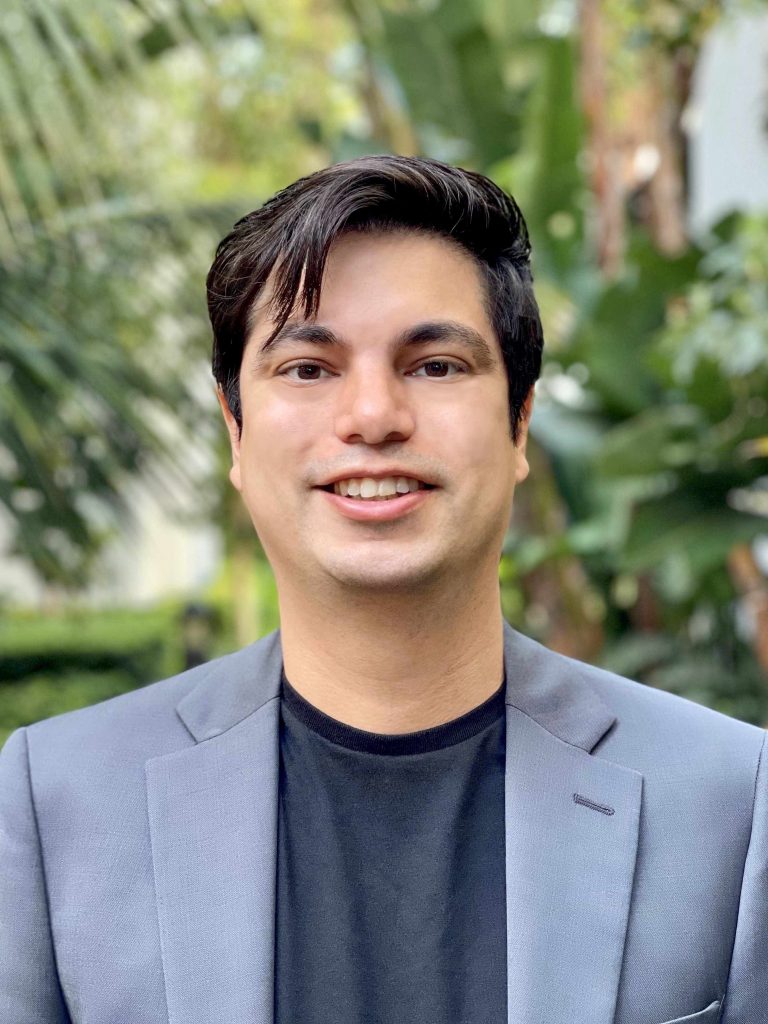 Robert Fofrich
Robert Fofrich's research centers on understanding the causes and solutions to anthropogenic global environmental change. He is particularly interested in climate change attribution, helping vulnerable communities from existing and projected environmental changes, and finding ways to mitigate anthropogenic influences on the Earth system. At UCLA, his work analyzes the trade-offs associated with biogenic climate change mitigation pathways. While climate change is one of our generation's most pressing environmental issues, many climate pathways that successfully avoid 2oC rely upon diverting large areas of land from native ecosystems and agricultural production to climate change remediation. This is of particular concern in the tropical regions, given the potential for biodiversity and carbon storage loss in addition to the disruption of regional food systems. Additionally, due to the biophysical constraints governing plant growth, numerous biogenic climate solutions cannot thrive under specific environmental conditions, particularly in regions where they exist at the edge of their climatological niche. As a result, the viability of the tropics for biogenic energy production is expected to decline under future warming scenarios and thus warrants further investigation.
About Robert Fofrich
Robert Fofrich was born in East Los Angeles and is an alumnus of West Los Angeles College. Currently, he is a UC President's Postdoctoral Fellow at the Institute of the Environment and Sustainability and works under the supervision of Dr. Elsa Ordway and Dr. Thomas Smith within the Department of Ecology and Evolutionary Biology. Before joining UCLA, Dr. Fofrich joined the Climate Impact lab and was briefly a postdoctoral scholar in the Department of Earth and Planetary Sciences at Rutgers University. Dr. Fofrich received his Ph.D. in 2022 from the Department of Earth System Science at the University of California, Irvine, where his research focused on energy and agricultural systems as they relate to climate change mitigation and adaptation. He has also served as a researcher at NASA-JPL and the Center for Environmental Biology in Orange County, California. His passion for the natural environment and a profound commitment to underserved communities steered his decision to study ways to mitigate anthropogenic environmental damages and protect vulnerable populations from these changes.
Fei-Man Hsu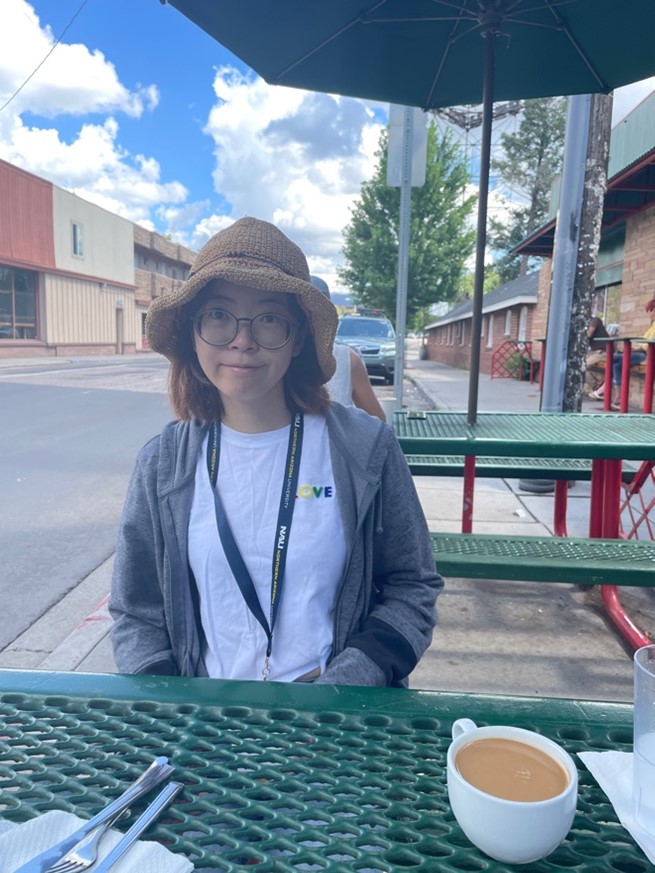 Fei-Man Hsu's research is primarily focused on computational genomics and epigenomics related to different biological or medical issues such as viral impact to the host epigenomes, transcriptomic alterations in different tissues regarding physiological training, and the change in the patients' epigenomes that have been through organ transplant.  Dr. Hsu is also developing alignment-free bioinformatic tools to discriminate DNA which could be applied to cancer detection or other disease screening.
About Fei-Man Hsu
Fei-Man Hsu is a postdoctoral fellow at the Pellegrini lab in the Department of Molecular, Cell, and Developmental Biology at UCLA. With a Ph.D. from the University of Tokyo, Dr. Hsu specializes in bioinformatics. She holds a M.S. degree in Molecular and Cellular Biology, and a B.S. degree in Life Science from National Taiwan University. 

Alec Linot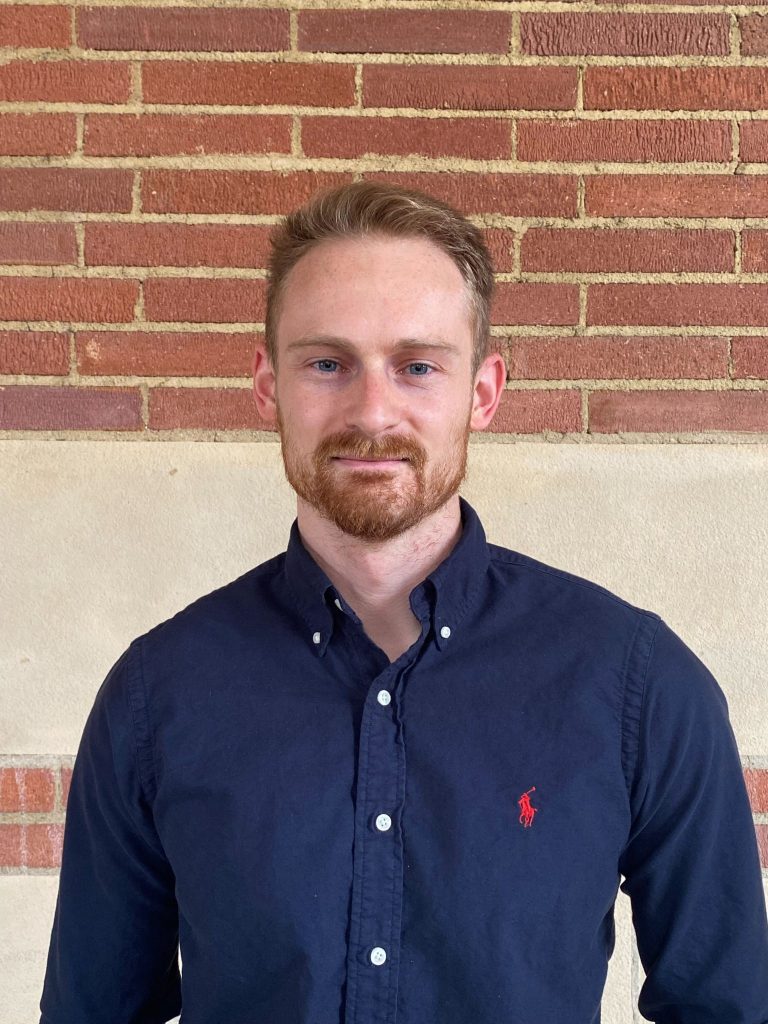 Alec Linot studies the modeling, control, and stability of chaotic dynamical systems. Chaotic dynamical systems are deterministic systems where small perturbations to the system result in dramatically different dynamics over time. Two common examples include weather forecasting and turbulence. Understanding how to model (or predict) these systems is of vital importance, for example, simply knowing when extreme weather events will occur gives people time to prepare for said events. Controlling turbulent flows also presents a major opportunity to reduce the world's energy consumption by mitigating turbulent drag. It is important that we study the stability of these controlled systems to understand if the control can be maintained.
The major challenge associated with the modeling, control, and stability of these systems is the massive computational cost required for these large-scale systems. As such, his research focuses on reducing this computational cost by creating accurate low-dimensional models, by using fast reinforcement learning tools, and by developing analytical solutions for evaluating stability. 

About Alec Linot
Alec Linot works as a postdoctoral researcher with Professor Kunihiko (Sam) Taira in the Mechanical and Aerospace Engineering Department at UCLA. Prior to working with Prof. Taira, he received a BS in Chemical Engineering from Kansas State University, and a Ph.D in Chemical and Biological Engineering from the University of Wisconsin – Madison. In his Ph.D he developed machine learning techniques for modeling and controlling turbulent flows.
Xiao Luo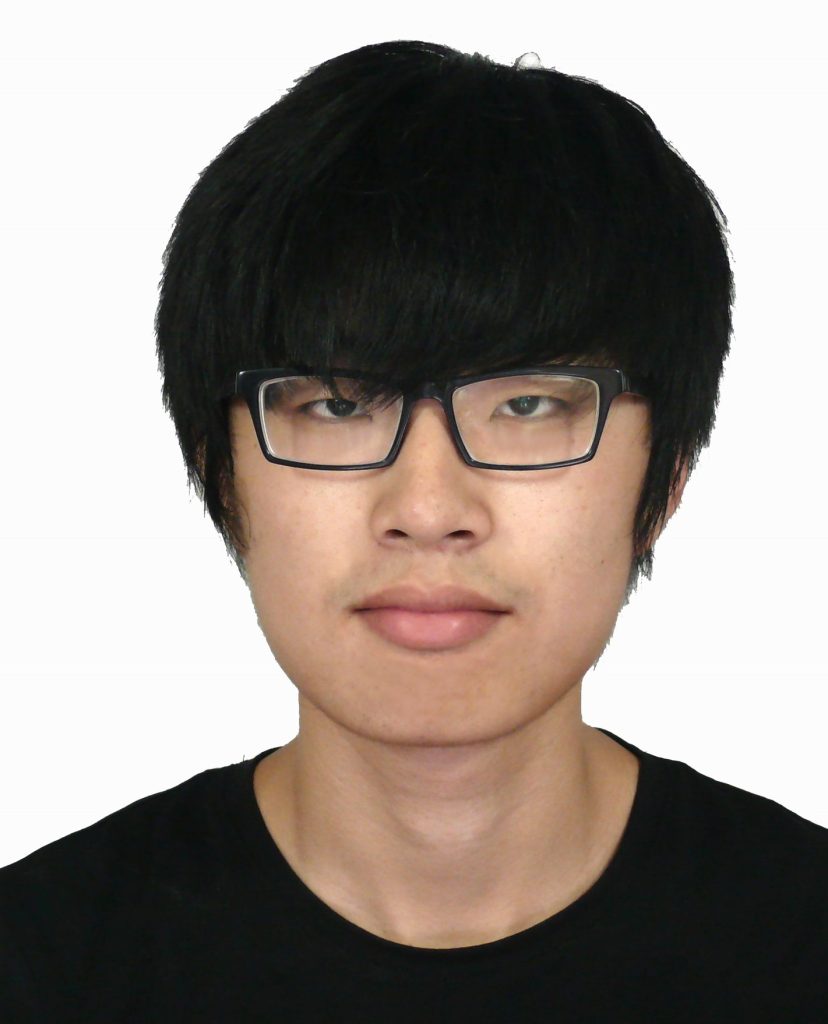 Xiao Luo aims to develop effective algorithms based on statistics and machine learning theories to tackle the problems in bioinformatics, data mining and dynamical systems. With the advances of sensor and network technologies, the exploration and analysis of massive interacting dynamic systems have become essential. In this project, he and his mentor Prof. Yizhou Sun, aim to develop an efficient and effective graph ODE framework, which can model and simulate the underlying dynamics from abundant temporal and structured data for various real-world tasks. He hopes that the proposed GraphODE framework offers valuable insights into the mechanics of physical systems, enhancing the understanding of complex phenomena such as ocean circulation and climate variability. 
About Xiao Luo
Xiao Luo is a postdoctoral researcher at the Department of Computer Science of UCLA. Previously, he received a B.S. degree in Mathematics from Nanjing University, Nanjing, China, in 2017 and a Ph.D. degree in the School of Mathematical Sciences from Peking University, Beijing, China in 2022. His research interests include machine learning on graphs, dynamical systems, statistical models and AI for Science.
Namjoon Suh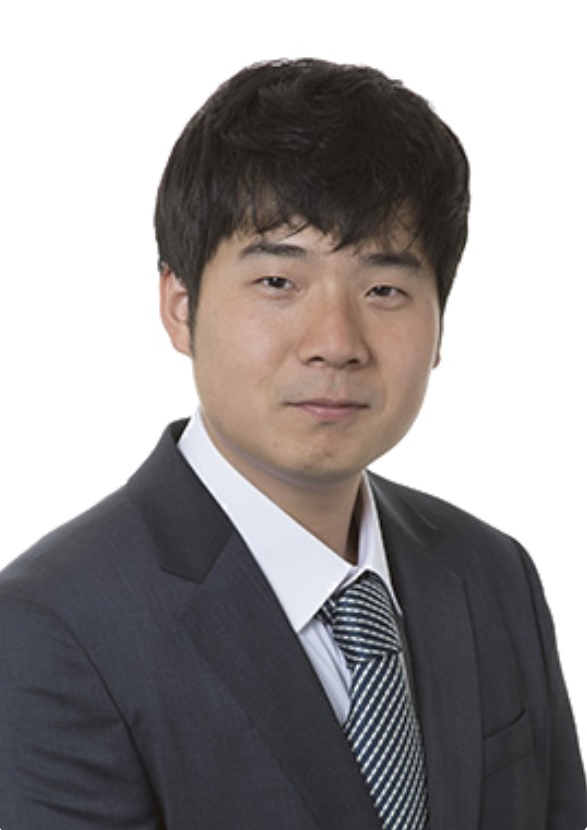 Namjoon Suh has been focusing on the applications of generative models in tabular data modalities. Specifically, he is working on designing a fake tabular data synthesizer based on a diffusion model. However, it is a challenging task to build such synthesizers as the diffusion model is designed for continuous variables, whereas tabular data often contain heterogenous features. He aims to circumvent this problem by incorporating the idea of auto-encoder, projecting the original tabular data into continuous latent space. Moreover, he is currently working on extending the idea so that the model also works for generating tabular data with temporal dependencies between rows.
About Namjoon Suh
Namjoon Suh is a Postdoctoral Scholar working with Dr. Guang Cheng in the Department of Statistics and Data science in UCLA. He obtained his Machine Learning Ph.D. degree at Stewart School of Industrial & Systems Engineering, Georgia Tech in Dec. 2022, and earned a M.Sc. degree in Statistics at Georgia Tech in 2018. Prior to Georgia Tech, he received a B.Sc. degree from Korea University in 2015, majoring in Industrial Engineering. 
For more information about Namjoon visit his website: Namjoon Suh (google.com)
Nannan Gao
Dr. Nannan Gao is a Postdoctoral associate with Daniel T. Blumstein in the Department of Ecology and Evolutionary Biology at UCLA. Her research mainly focuses on studying the relationship between urban biodiversity and city size by creating global urban biodiversity datasets that include small towns to megacities involving spatiotemporal advanced computing, statistical computing and data science on hoffman2.
About Nannan Gao
Nannan Gao received her PhD in Chinese Academy of Science, also studied human geography and urban planning in Peking University. She seeks to balance humans and animals in urban areas.
Alp Karakoç
Alp Karakoç's research interests include experimental and computational materials mechanics, fluid-structure interactions and emerging digitized manufacturing methods, through which different material length scales can be well comprehended and even prototyped. He has been developing micromechanical and multiscale models for hierarchical material systems comprising cellular core, fibrous and composite materials as well as metamaterials which are not readily available in the nature. In addition to the numerical studies, he has gained experience in experimental mechanics, where he carried out strain measurement and domain reconstruction studies with digital image processing and machine learning algorithms. At the moment, he has been focusing on biomedical simulation studies, especially virtualization of transcatheter aortic valve replacement (TAVR) so as to understand both the structural behavior of prosthetic valve and human tissue surrounding it. In recent years, he has also initiated several research cooperations on printed sensors and radiating elements, and their possible applications in biomedicine and healthcare. Owing to UCLA IDRE, he hopes that his investigations will lead to a healthier and happier society with lower risks of morbidity and mortality.
About Alp Karakoç
Alp Karakoç is a researcher in the Civil and Environmental Engineering Department, working with Dr. Ertugrul Taciroglu and collaborating with Dr. Olcay Aksoy at School of Medicine, Clinical Research in Interventional Cardiology. Dr. Karakoç received his PhD. degree in the field of Applied Mechanics at the Aalto University Department of Mechanical Engineering. He has been an active academic person serving as editor for the Journal of Research on Engineering Structures and Materials (RESM) and reviewer for several engineering and materials science journals by renowned publishers. For more information about Dr. Karakoç and his recent investigations, please, visit his ResearchGate and GoogleScholar profiles.
Seyoon Ko
Seyoon Ko's research applies statistical and computational methods to large-scale biological data. His current project involves developing scalable software for estimating population ancestry at the biobank scale. Recently, the scale of data in the field of genetics has quickly grown, and the dataset people are working on is now as large as 500,000 x 1,000,000 SNPs. In analyzing this scale of data, scalable algorithms and carefully managed utilization of computational resources is essential to perform the analyses in a reasonable time. He aims to select the most informative biomarkers based on a method that simultaneously performs feature ranking and clustering, then using the result to estimate the proportion of ancestry with an improved implementation of admixture estimation in the Julia programming language.
About Seyoon Ko 
Seyoon Ko is a Postdoctoral Scholar working with Dr. Ken Lange and Dr. Hua Zhou in the Department of Computational Medicine. Dr. Ko's research interests include large-scale computational methods in biostatistics and bioinformatics using parallel and distributed computing. He earned a Ph.D. degree in Statistics from Seoul National University in South Korea, as well as a M.S. degree in Computational Sciences and a B.S. degree in Physics, Mathematical Sciences, and Computational Science.
Harlin Lee
As an IDRE fellow, Harlin Lee will develop a novel machine learning method —dynamic hypergraph embedding— for science of science applications. The science of science is a rapidly growing field that uses quantitative scientific methods to examine the scientific process itself. With Professor Jacob Foster (UCLA Sociology), she will study how different scientific agents and objects (e.g., scientists, academic institutions, papers, journals, conferences, funding agencies, methods, theories, and topics of study) interact with each other by mapping them from hypergraph space to the Euclidean space in an interpretable, theoretically grounded manner. Her analysis will mathematically answer "when do important hyperedges arise?" which she hopes will in turn answer the question "when does innovative science happen?"
About Harlin Lee
Harlin Lee is a Hedrick Assistant Adjunct Professor at UCLA Mathematics. She received her PhD in Electrical and Computer Engineering at Carnegie Mellon University in 2021. She also has a MS in Machine Learning from Carnegie Mellon University, and a BS + MEng in Electrical Engineering and Computer Science from MIT. Her research is on learning from high-dimensional data supported on structures such as graphs (networks), low-dimensional subspace, or sparsity, motivated by applications in healthcare and social science. Dr. Lee's lifelong vision is to use data theory to help everyone live physically, mentally and socially healthier.
Victoria Rolandi
Victoria Rolandi's research at UCLA focuses on developing and implementing algorithms helpful in characterizing, modeling and controlling turbulent flows, which are of interest to a wide range of engineering applications. Controlling turbulent flows supports reducing human impacts of environmental and noise pollution and is a necessary step for optimization and progress in the design of vehicles. However, turbulent flows are characterized by complex nonlinear dynamics that span a wide range of spatial and temporal scales. This translates into substantial degrees of freedom, making certain analyses unaffordable regarding computational cost and memory allocation. For this reason, the applications of techniques such as resolvent analysis have mostly been restricted to laminar or moderately turbulent flows. In this context, her research aims to combine current concepts in developing computationally tractable techniques and reformulate algorithms for computational speedup and reduction in memory requirement, to extend the applicability of resolvent analysis to highly complex turbulent flows.
About Victoria Rolandi 
Victoria Rolandi obtained a BSc in Mathematics for engineering from Politecnico di Torino and an MSc in Computational science and engineering from Politecnico di Milano. She later completed a Ph.D in Fluid Dynamics at the Institute Supérieure de l'Aéronautique et de l'Espace (ISAE-Supaero) before joining the Mechanical and Aerospace department at UCLA as a postdoctoral researcher at Professor Taira's Lab. During her MSc, she studied advanced mathematical and numerical methods and specialized in computational fluid dynamics. During her Ph.D, she developed a global stability solver for compressible flows and investigated how compressibility affects the aerodynamic performance and the emergence of instabilities in the airfoil wake for applications in stratospheric flight and Martian exploration by drones. At Professor Taira's Computational and Data-Driven Fluid Dynamics Group, she works on algorithms for reducing computational costs and memory allocations for analyzing complex high-dimensional fluid flows.
Oliva Sanderfoot
Olivia Sanderfoot studies the impact of wildfire smoke on birds and other wildlife. Her research is currently focused on modeling how wildfire smoke influences the behavior of birds in California, ultimately shaping species distributions. Dr. Sanderfoot's work is highly interdisciplinary, drawing on knowledge, approaches, and tools from applied and quantitative ecology, atmospheric science, and statistical modeling. Many of her projects incorporate novel integrations of bird observations from long-term monitoring and community science programs with data on air pollution from ground-based monitors and air quality models. Her long-term goal is to assess the potential for wildfire smoke to act as an ecological disturbance and identify which birds may be most vulnerable to smoke in a rapidly warming world.
About Olivia Sanderfoot
Dr. Sanderfoot is a postdoctoral scholar in Dr. Morgan Tingley's lab in the UCLA Department of Ecology & Evolutionary Biology. Before moving to Los Angeles, Dr. Sanderfoot conducted her doctoral research in the School of Environmental and Forest Sciences at the University of Washington in Seattle. Her dissertation explored how wildfire smoke and urban air pollution impacted detection of birds in Washington state. Born and raised in Wisconsin, Dr. Sanderfoot is driven by her passion for environmental policy and conservation, her love for birds, and her strong belief in the Wisconsin Idea, the philosophy that a university's research should be applied to solve problems and improve the health, well-being, and environment of the community it serves.
Fangming Xie
Fangming Xie's research involves developing high-throughput imaging technologies to investigate brain architecture. The mouse brain, with a size about that of a pea, contains more than 100 million cells that are diverse in molecular signature and spatial organization. Despite rapid progress in throughput and resolution, existing methods will take years to measure all the cells in the mouse brain, before any computational analyses to reveal cell types and their spatial organizations. Rather than performing experiments first and analyzing data second, Dr. Xie, together with his mentor Dr. Roy Wollman and labmates, is developing an integrated approach where machine learning is used to design smarter experiments that maximize the information content of spatial transcriptomics experiments. 
Dr. Xie is also a Collaboratory Fellow of the UCLA Institute for Quantitative & Computational Biosciences, where he works in part with neurobiologists including Dr. Larry Zipursky, HHMI to help them analyze and interpret data from the mouse visual cortex.
About Fangming Xie
Fangming Xie is a postdoc in the Department of Chemistry and Biochemistry at UCLA. Prior to joining UCLA, Fangming received a BS degree in Physics at the University of Science and Technology of China. He visited UCLA as an undergraduate student for a summer, working with Dr. Robijn Bruinsma and Dr. William Klug to model the self-assembly of viral capsids. He then pursued a PhD at UCSD where his research focused on integrative analyses of single-cell transcriptomes and epigenomes of brain cells. Fangming loves neuroscience, genomics, and physics. He believes many parts of these disciplines can be brought together to sharpen our tools and advance our understanding of the brain.
Dr. Aviv Solodoch's current research focuses on the overturning circulation, which connects all of earth's oceans in a global highway of currents. Water which cools and densifies at polar regions sinks to great depths under gravity and gets carried thousands of kilometers between oceans as it slowly rises to the surface again to complete an overturning cycle. The overturning circulation has significant implications for the climate as a whole, since it regulates the rate of exchange of heat and of CO2 between the atmosphere and the deep ocean. Dr. Solodoch investigates processes which impact the pathways and variability of the overturning circulation, using numerical models and analyses of observational data. His present research foci are: (1) Understanding how the overturning pathways depend on the regions in which dense water forms around Antarctica. (2) Developing machine learning methodology to estimate the overturning rate based on available ocean observations.
About Dr. Solodoch
Aviv Solodoch obtained a BSc in Math and Physics from Tel Aviv University, and a MSc in Physics from the Weizmann Institute of Science in Israel. He later completed a PhD in Atmospheric and Oceanic Sciences at UCLA, where he is currently a postdoctoral researcher. During his MSc, Aviv investigated air-sea interaction and heat exchange. During his PhD, Aviv investigated processes causing instability, offshore material exchange, and vortex formation in oceanic currents, using both numerical simulations and theory, with a focus on currents which form part of the overturning circulation in the North Atlantic. Aviv also conducted observational research with UCLA Marine Operations, studying coastal circulation dynamics in the Gulf of Mexico. He is presently studying the overturning circulation in the Southern Ocean, as well as the dynamics of transport of material between the coastal and deep ocean regions.
Text and photo provided by Aviv Solodoch
Bryor Snefjella's research interests include the "micro" and "macro" scales of word meaning, using a mixture of experimental and observational approaches. Using experimental approaches, he studies word recognition processes and the representation of word meaning in the brain. He also applies emerging natural language processing technologies to model naturalistic language use patterns in social media and other corpora. Currently, Bryor is interested in the application of natural language processing, deep learning, and missing data methodology to model survey judgments about words' meanings at unprecedented scale.
About Dr. Snefjella
Bryor Snefjella is a postdoctoral researcher in the Psychology Department, Cognitive Area, mentored by Idan Blank, Keith Holyoak, and Hongjing Lu. Before moving to UCLA, Bryor received a PhD in Cognitive Science of Language in McMaster University in Canada. His research on language use patterns in social media has received international media attention. Check him out on his personal website, Twitter, Linkedin, and Research Gate.
Text and photo provided by Bryor Snefjella
Casey Youngflesh's research takes a cross-disciplinary approach, applying statistical and computational tools to large-scale ecological data. The IDRE postdoctoral fellowship will support research efforts using statistical data integration to quantify how the timing of seasonal ecological events (i.e., phenology) is changing over time, as well as the consequences of these changes. This work is focused specifically on exploring the phenological dynamics in North American migratory birds, a taxonomic group that has declined by nearly 30% over the last 50 years. This work will build upon prior efforts to characterize avian phenological dynamics, using a hierarchical Bayesian approach to integrate a diverse set of data sources within a unified statistical framework. This will take advantage of the wide spatiotemporal breadth of available information, despite considerable heterogeneity and incomplete overlap of these various data resources. This work will have implications for our understanding of how North American birds are responding to environmental change and constraints that may leave some populations more susceptible to the consequences of climate change.
About Dr. Youngflesh
Casey Youngflesh is a quantitative ecologist and postdoc with Morgan Tingley in the Department of Ecology and Evolutionary Biology at UCLA. His research seeks to understand how ecological systems function, how they are responding to rapid global change, and what this might tell us about how best to conserve these systems. He has a particular interest in applying quantitative tools to large-scale data derived from a variety of sources, including citizen science projects, satellite-based sensors, remote camera networks, and field-based efforts. His research efforts have taken him across the world, from Antarctica to the Galápagos Islands, though these days he can mostly be found at his computer trying to make sense of his data.
Text and photo provided by Casey Youngflesh
Ricky Savjani's research involves finding ways to mitigate motion while patients are undergoing radiotherapy for solid tumors within the thorax and abdomen. Mentors Dan Low, PhD and Anand Santhanam, PhD have pioneered a model-based CT approach in which patients undergo several (25) low-dose, fast helical CT scans while they are breathing freely. At UCLA, we now have scanned over 100 patients with this protocol, allowing us to now build inter-patient frameworks to model the dynamics of respiration. Ricky is developing a generative framework that can drive lung volume deformations using an external surrogate marker – a belt the patient wears that measures abdominal distention. With this framework, Ricky is working towards generating 3D volumetric projections of the anatomical motion during radiotherapy, ultimately allowing for better tumor control and fewer side effects. Ricky is also working closely with industry partner Varian, A Siemens Healthineers Company.
About Dr. Ricky Savjani
Ricky Savjani is a resident physician in the Department of Radiation Oncology at UCLA. As part of his training, he is conducting research through the American Board of Radiology Holman Research Pathway, in addition to seeing patients clinically to become a radiation oncologist. Prior to joining UCLA, Ricky received BS degrees in Electrical Engineering/Computer Science and Brain and Cognitive Sciences at MIT. He then pursued an MD/PhD at Texas A&M College of Medicine where his research focused on structural and functional imaging of the human brain. Ricky loves medical imaging and hopes to continue to use advanced imaging approaches to deliver safer and better radiation to patients. For more information about Ricky and his projects, visit his lab and project website.
Text and image provided by Ricky Savjani
Wenwen Kong is an atmospheric scientist and geographer. She is interested in the behavior of precipitation and temperature over land. Her overarching research goal is to integrate our knowledge of other subdisciplines of Earth science (such as land, ocean, and cryosphere) with atmospheric processes, which, she hopes, allow us to achieve more accurate predictions from weather to climate timescales. Her current research seeks to address these questions: (1) What physical processes shape rainfall's seasonality, intensity, and spatial extent? (2) What drives the variability of near-surface air temperature over land, and what are the quantitative contributions of different drivers for a specific region? (3) How do these processes behave in the past, present, and future? To tackle these problems, she employs a diverse set of research tools, including observational analysis, theory, and numerical modeling. Wenwen is excited to join the IDRE community, and she hopes to build interdisciplinary collaborations with other IDRE scholars.
About Dr. Kong
Wenwen Kong is currently a postdoctoral scholar at the Institute of the Environment and Sustainability (IoES) at the University of California, Los Angeles (UCLA). At UCLA, she works with Professor Karen McKinnon and Dr. Isla Simpson to explore the role of land surface conditions and atmospheric circulation on continental temperature distribution. She received her Ph.D. from the Department of Geography at the University of California, Berkeley, working with Professor John Chiang. Her dissertation was on the dynamical linkage between the seasonal evolution of the East Asian summer monsoon and the latitudinal migration of westerlies. Before that, she obtained her M.Sc in Atmospheric Science from Peking University (advised by Professor Yongyun Hu) and a B.Sc. in Atmospheric Science from the Ocean University of China.
Text and image provided by Wenwen Kong
Past IDRE Fellows:
J. Harry Caufield is a postdoctoral fellow in the NIH HeartBD2K Center of Excellence at UCLA, where he works with Prof. Peipei Ping of UCLA's departments of Physiology, Medicine, and Bioinformatics. Before joining UCLA, Dr. Caufield earned his PhD in Integrative Life Sciences at Virginia Commonwealth University, where he studied microbial protein interactions and developed intuitive methods for working with large protein interaction networks. He continues to have an active interest in learning about biological relationships hidden within disparate data sources, particularly those with a direct impact on human health and disease.
Matthew Jacobs was born and raised in Brooklyn, NY. He received a B.A. in math at Columbia University in 2011. Then received a Ph.D. in math from the University of Michigan in 2017. His thesis advisor was Selim Esedoglu. For the last two years, he has been a postdoc in the UCLA math department and his postdoc mentors are Stan Osher and Andrea Bertozzi.
Masaki Nakada obtained his Bachelor's degree in applied physics in 2009 and his Master's degree in pure and applied physics in 2011 from Waseda University in Tokyo, Japan. He then obtained his Ph.D. in computer science in 2017 from University of California Los Angeles, and his current research is centered on artificial life to create a virtual human with biomimetic human vision and a neuromuscular control system. His research has led to the development of a biomimetic human system as a bottom up approach, which gives us the ability to realize the complete human system in software and robots.
Zhi (Jackie) Yao is currently a postdoctoral researcher in the Electrical and Computer Engineering (ECE) Department at University of California, Los Angeles (UCLA). She obtained the M.S. degree in 2014 and the Ph.D. degree in 2017, both in the ECE Department at UCLA. Her main work during the graduate and postdoc researches is the development of a numerical solver unifying dynamic electromagnetics (EM), nonlinear magnetic spin dynamics, and acoustics. This solver is under progress of licensing and enabling public access, and is one of the key contributions to the sustainability of the NSF ERC center for Translational Applications of Nanoscale Multiferroic Systems (TANMS) headquartered at UCLA. Her work has been funded by sources such as NSF and DARPA.
She has received multiple academic honors, such as the 1st place Best Student Paper in International Microwave Symposium, IEEE Antennas and Propagation Society Doctoral Research Grant, Qualcomm Innovation Fellowship, Outstanding Master's Thesis at ECE UCLA and 1st place in PhD exam at ECE UCLA.
Khalid Youssef is a postdoctoral researcher with a Ph.D. in Biomedical Engineering. His research involves developing new machine learning algorithms, and their application in a variety of interdisciplinary fields such as image & signal processing, robotics, control, fluid dynamics, and medical imaging. Some applications he developed include a new generation of bioreactors that utilize artificial neural networks to dynamically control mechanical forces in cell growth environment, state of the art medical image denoising capable of learning noise statistics from images, and data driven radio frequency transmitter identification. Khalid's work has pushed the state of the art in 2nd order ANN training algorithms, and his ongoing research targets the implementation of novel 2nd order-based ANN training methods to large-scale and big-data applications.

Iris Chang is a PhD candidate in Professor Jaime Marian's group in the department of Materials Science and Engineering at University of California, Los Angeles. She uses Molecular Dynamics (MD) and Monte Carlo (MC) method to study particle/laser interactions with materials. Her thesis work focuses on the computational study of resilient self-healing materials for the extreme environment of space electric propulsion and power. She also teaches courses in Science of Engineering Materials and Mechanical Behavior of Materials. Before joining UCLA, she received B.S. degree in Materials Science and Engineering at National Taiwan University in 2013.

Richard William Sportsman is a PhD candidate in the Chemistry & Biochemistry Department at UCLA in the lab of Professor William M. Gelbart. Richard's thesis research focuses on studying the physical properties of plant viruses and how these properties affect the initial stages of a plant virus infection (yes, plants can catch a virus too!). The study of plant viruses has applications in preventing virus spread and using plant virus proteins as a shell to package genes for therapy in cancer and other debilitating human diseases as well. IDRE offers a unique opportunity to learn about interesting projects across UCLA and potentially acquire new skills and form collaborations which have been very helpful to his research.

Omar I. Asensio, Ph.D., is a postdoctoral fellow at UCLA's Institute of the Environment & Sustainability and the Anderson School of Management Ziman Center. He uses field experiments and quantitative methods to address innovation challenges related to energy, transportation and urban sustainability. His forthcoming research on energy efficiency strategies in commercial buildings will be featured in Science – Editor's choice section. He holds a doctorate in environmental science and engineering from UCLA and is a former National Science Foundation IGERT fellow with a topic in clean energy for green industry.

Nikhil Chandra Admal, Ph.D., is a postdoctoral fellow working with Prof. Jaime Marian in the Materials Science and Engineering department at UCLA. He is broadly interested in the multiscale modeling of materials at various length and times scales ranging from the atomic scale to the continuum scale. Currently, the focus of his research is on the study of recrystallization in refractory materials to increase their operating temperature, and development of first-principles strain gradient elastic models to include non-local effects relevant in micromechanical systems, and systems with defects.
Prior to joining UCLA, Dr. Admal obtained his PhD from the Department of Aerospace Engineering and Mechanics at the University of Minnesota.

Kristine Tanton, Ph.D., is a postdoctoral fellow and project manager for the collaborative project at UCLA, Paris Past and Present. Working with Prof. Meredith Cohen (PI, Department of Art History) and a team of graduate and undergraduate students, she manages project workflow and serves as a modeler for the project. To date, the team has completed 3D models for about a dozen buildings that were first constructed during the reign of Louis IX (Saint Louis).
Dr. Tanton received her Ph.D. in Art History from the University of Southern California in 2013. She integrates traditional and emerging methods to study the dynamic relationship among sculpture, architecture, and ritual activity in the Middle Ages. She is especially interested in how new media and information technology can transform research and pedagogy in the field of pre-modern art and architectural history. Using digital tools such as 3D reconstructions, animations to track ritual movements through architectural space, and databases to formally and quantitatively analyze large datasets, she has been able to reevaluate long-held assumptions about canonical sites to gain insights into medieval architectural design and construction methods.

Zhenman Fang, Ph.D., is a postdoctoral fellow in the Computer Science Department, UCLA, working with Prof. Jason Cong and Prof. Glenn Reinman. He is a member of the NSF/Intel funded multi-university Center for Domain-Specific Computing (CDSC) and the SRC/DARPA funded multi-university Center for Future Architectures Research (C-FAR). Zhenman received his PhD in June 2014 from Fudan University, China and spent the last 15 months of his PhD program visiting University of Minnesota at Twin Cities. Zhenman's research lies at the boundary of big data workloads and systems, heterogeneous and energy-efficient accelerator-rich architectures and systems, and system-level design automation. He has published 10+ papers in top venues that span across computer architecture (HPCA, TACO, ICS), design automation (DAC, ICCAD, FCCM), and cloud computing (ACM SOCC). He received several awards, including a best paper nominee of HPCA 2017, a best demo award (3rd place) at the C-FAR center annual review. More details can be found in his personal website: https://sites.google.com/site/fangzhenman/.